1 event,
Jump into the future at our Sci Fi Double Feature event on March 31. Grab tasty bites from local food truck, Bread Bus, and satisfy your thirst at the bar. Tickets are on sale now and can be purchased at Ticketmaster.com or in person at the Beaumont Civic Center box office. Doors 6pm Movie 7pm Adults […]
2 events,
Seating is reserved on a first-come, first-served basis. To purchase tickets or get more information, go to www.sost.org or contact the Symphony office at (409) 892-2257.
Lamar University is proud to announce the 4th annual Jimmy Simmons Jazz Festival scheduled for Saturday April 1, 2023. Special guests for the event will be 17-time Grammy nominated Yellowjackets, featuring music from their most recent release.
1 event,
Doors 6pm Movie 7pm Kids under 12 $4 Adults $6 About the movie: Once upon a time, in a far away swamp, there lived an ogre named Shrek (Mike Myers) whose precious solitude is suddenly shattered by an invasion of annoying fairy tale characters. They were all banished from their kingdom by the evil Lord Farquaad […]
1 event,
Country artist Paul Cauthen will perform at the Jefferson Theatre, Saturday, April 15 at 8:00pm. Doors open at 7:00pm. Tickets go on sale Friday, March 17 at 10:00am and can be purchased at Ticketmaster.com. Ticket prices start at $25.00.  Paul Cauthen is a singer, songwriter, entertainer and proud son of Tyler, Texas. His most recent release, Country Coming […]
1 event,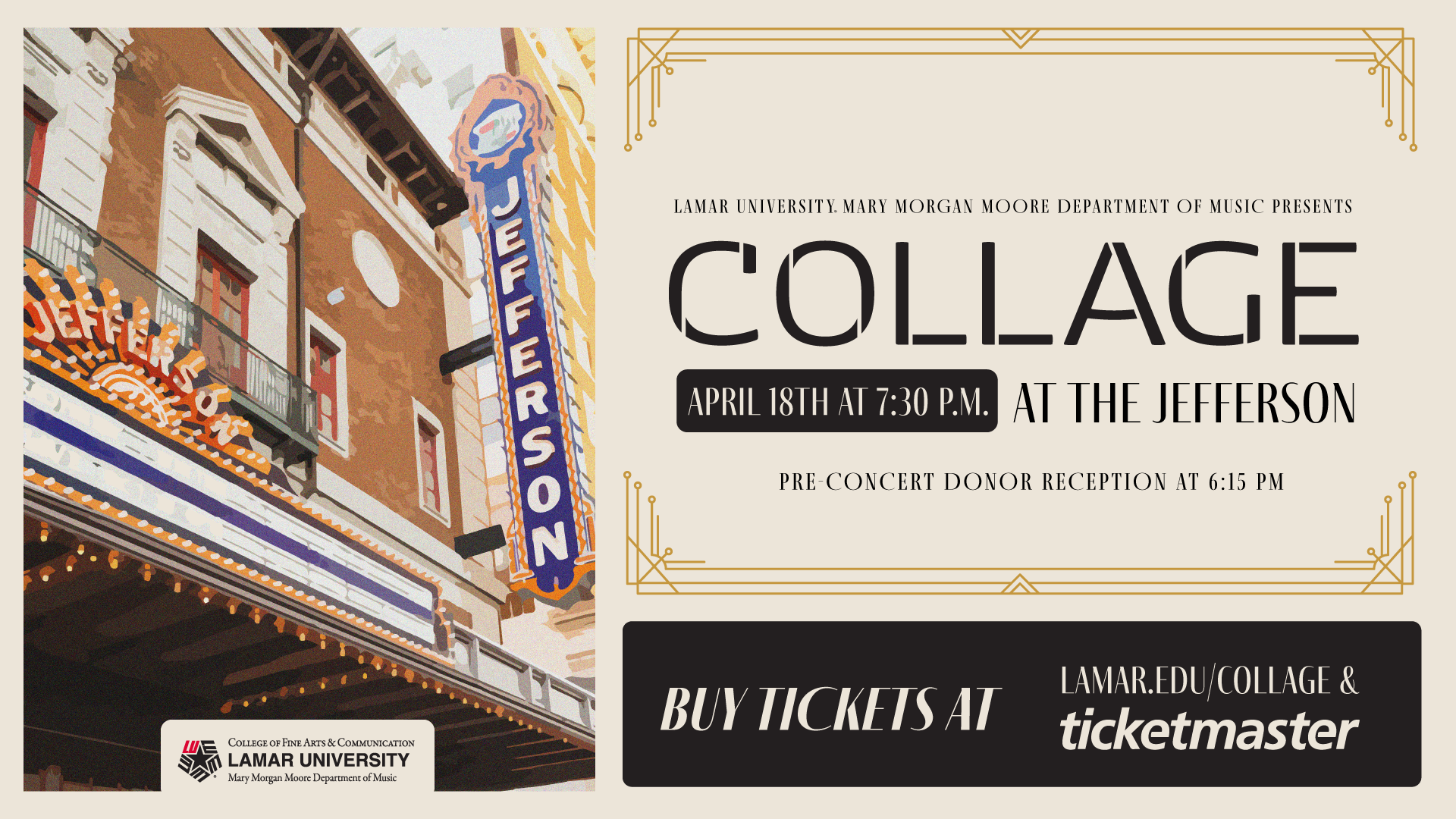 The Lamar University Mary Morgan Moore Department of Music's Collage concert features our finest large ensembles, small chamber groups, and a variety of student and faculty performers. Audience members get a small taste of every type of music from Opera to Jazz. Both students and faculty are utilized in a quick-paced and seamless concert that will […]
1 event,
The Sundown Concert Series returns to the Downtown Event Centre Lake monthly from April to June for live music and fun for all. Families are encouraged to picnic around the lake, enjoy the playground, visit the resident ducks and enjoy live music as the sun sets on our great city.    This event, now in its third year, takes place outdoors and is free […]
1 event,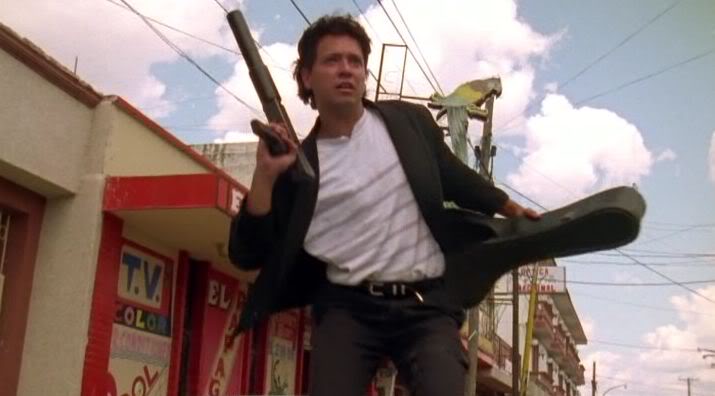 Kick off the City of Beaumont Hispanic Heritage Festival weekend featuring a double feature with Hispanic Texas filmmaker Robert Rodriguez's intriguing thrillers, El Mariachi and Desperado. Doors 6pm Movie 7pm Rated R Adults $6 About El Mariachi: A traveling mariachi is mistaken for a murderous criminal and must hide from a gang bent on killing him. […]
1 event,
VIVA Beaumont Hispanic Heritage Festival returns to downtown Beaumont at the Main Library Outdoor Plaza on Main Street on Sunday, April 30, 2023, from 3:00pm – 8:00 pm. Featuring live entertainment from Sandy G y Los Gavilanes, along with food trucks, Lucha libre wrestling, family fun activities, and more! Admission is free and open to the […]