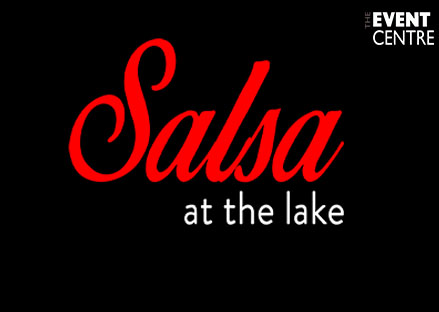 Salsa at the Lake
Thursday, June 27
Downtown Event Centre
5:30 p.m. – 7:30 p.m.
Are you feelin' hot hot hot?
Join us at the downtown Event Centre June 27 to dance the night away! Admission is free and there will be salsa dancing lessons taught by Gordon Scott Williams start at 5:30p and live music from Grupo Batacha will start shortly after. Sip on free beer samples from Del Papas or purchase a glass of wine or margarita from the bar. Tacos provided by Taco Toreados will be available for purchase.
NO outside alcohol is permitted inside the Event Centre.
About the band: The band Grupo Batacha, which in Afro-Cuban means fun, good times, has the flavor of the Caribbean when they play their mix of salsa, a sweet bolero, a fast meringue, and a traditional cumbia. The band sings in Spanish, English, and Portugese and is made up of musicians from Cuba, Guatemala, Puerto Rico, Colombia, the Dominican Republic and the US.