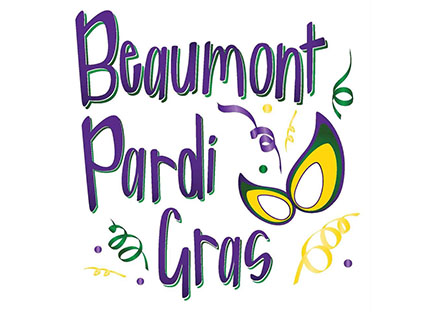 Beaumont Pardi Gras
February 1, 2020 • 6:00 pm
Beaumont Pardi Gras
February 1, 2020
Beaumont Civic Center
Mark your calendars, people! The 6th annual Beaumont Pardi Gras charity event is right around the corner! Join us for THE charity fundraiser of the season featuring In10City Band! They rocked our socks off last year, and they'll be back at again. You won't want to miss it!
Saturday, February 1st, 2020 (6pm-11:30pm) at the Beaumont Civic Center in Beaumont, Texas.
Proceeds help us here at Southeast Texas Circle of Hope cover operating costs year round since we're solely a volunteer-based organization. Please consider attending and/or donating to this event so we'll be able to continue helping those in need. Text BPG2020 to 44331 to donate now! Or go to SoutheastTexasCircleOfHope.com/shop to buy your tickets (or table!) today!
The dress for this event is anything from casual to formal, whatever makes YOU feel good! Most people show up to have a grande ole time in some sort of blue jean attire, but the attire ranges from ball gowns and tuxes to traditional Mardi Gras revelry costumes. Be yourself and come out for a great time!
Interested in sponsoring a portion of our soiree? Please contact Emmett Hollier for details on sponsor packages!