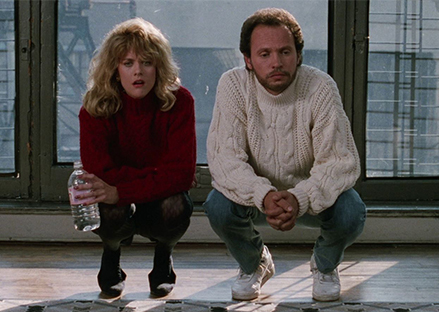 Movie Night – When Harry Met Sally
Monday, February 14, 2022
Jefferson Theatre
Rated R
Join us for a very special Classic Movie Night on Valentine's Day featuring When Harry Met Sally!
Live music from the Curators and food available for purchase from Winbush's Divine Flavors food truck!
First 50 people get a rose
Chocolate and wine by McMorris Events
Exclusive Valentines Day Jefferson Theatre sticker
Scrolling Love Grams before the film 👉 beaumonteventstx.com/jefflovegram
Doors 6pm
Movie 7pm
Adults $6
About the movie:
In 1977, college graduates Harry Burns (Billy Crystal) and Sally Albright (Meg Ryan) share a contentious car ride from Chicago to New York, during which they argue about whether men and women can ever truly be strictly platonic friends. Ten years later, Harry and Sally meet again at a bookstore, and in the company of their respective best friends, Jess (Bruno Kirby) and Marie (Carrie Fisher), attempt to stay friends without sex becoming an issue between them.
Classic Movie Nights are sponsored by Exxonmobil