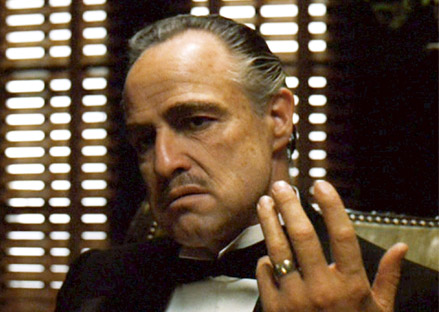 Movie Night – The Godfather
November 18, 2022 • 7:00 pm
Celebrate the 50th Anniversary of the American crime classic by Francis Ford Coppola, The Godfather, screening at the Jefferson Theatre on Friday, November 18 featuring live performances on the Morton Wonder Organ prior to the film.
Dress in your best "Italian Wedding" attire and stop by the mug shot photo op before heading into the theatre. 5 Under cannolis, craft cocktails, Coppola wine, and craft beer will be available for purchase. Herf's Cigar Lounge will be selling cigars in the Alley.
Doors open at 6:00pm and film begins at 7:00pm. Adult tickets are $6 and can be purchased online now at Ticketmaster.com, in person at the Beaumont Civic Center Box Office located at 701 Main Street in Downtown Beaumont, or at the door the day of the event starting at 5:00pm.
About the movie:
The aging patriarch of an organized crime dynasty in postwar New York City transfers control of his clandestine empire to his reluctant youngest son.
RATED R
Classic Movie Nights are sponsored by Exxonmobil
Share This Story, Choose Your Platform!