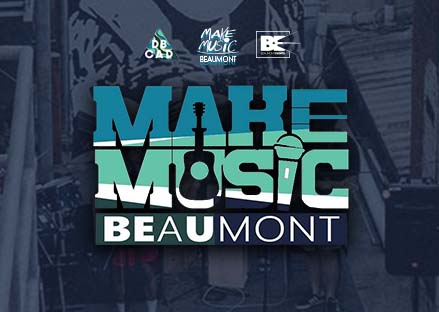 Make Music Beaumont featuring Ole Lonesome
Make Music Beaumont featuring Ole Lonesome 
Monday, June 21, 2021
Jefferson Theatre
Doors 5:30pm
Concert 6:00pm
Movie 7:30pm
The City of Beaumont in conjunction with the Downtown Beaumont Cultural Arts District will host its first Make Music Beaumont featuring Ole Lonesome on Monday, June 21 at the Jefferson Theatre. Make Music Beaumont is part of Make Music Day, a global music celebration that takes place on the summer solstice each year and brings people of all ages and skill levels together to make music. 
The event offers live music, local bites, and fun for the entire family! A screening of the popular movie Selena, highlighting the late Texas musician, Selena Quintanilla, will be shown on the big screen following the performance. Admission to the event is free and open to the public. 
About Make Music Day 
Held annually on June 21, Make Music Day is part of the international Fête de la Musique, taking place in over 1,000 cities across 120 countries. The daylong, musical free-for-all celebrates music in all its forms, encouraging people to band together and play in free public concerts. This year, over 90 U.S. cities are organizing Make Music celebrations, encompassing thousands of music making opportunities nationwide. Make Music Day is presented by the NAMM Foundation and coordinated by the nonprofit Make Music Alliance. For more information, please visit www.makemusicday.org. 
 For up to date event information visit beaumonteventstx.com, follow Beaumont Events on social media or call 409.838.3435. Download the entertainment app on your mobile device by searching "Beaumont Events" on Google Play and the App Store.