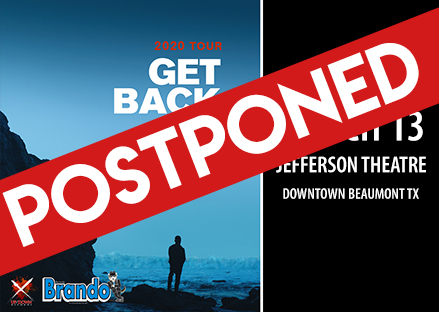 POSTPONED – Blue October
March 13, 2020
Jefferson Theatre
From Justin Furstenfeld of Blue October about the postponement of the March/April 2020 tour dates.
"Due to the concerns over the spread of COVID-19 or "coronavirus" as it's more commonly called, it's with a heavy heart that we are postponing our show at The Jefferson Theatre on Friday, March 13th. We'll be rescheduling our show in July (exact date is still being worked out). Tickets purchased for our show will be honored at the rescheduled date. We will let you know once we have the new date confirmed. Our concerns first and foremost are for you, our fans, who have shown us time and time again how much you support us. I know many of you were looking forward to this show as much as we were, no place we'd rather be, but like each of you, we want to do everything we can to keep everyone healthy and happy.
Be safe out there. We love you all."