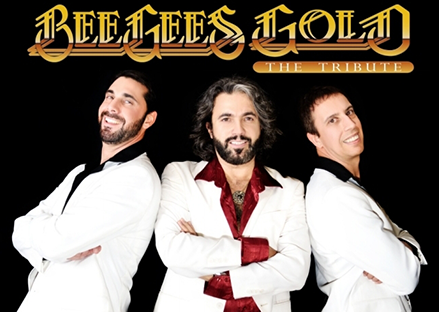 Bee Gees Gold The Tribute
Doors open at 6:00pm
Show begins at 7:30pm
John Acosta's Bee Gees Gold Tribute is the ultimate salute, and experience of seeing the Bee Gees in their prime. With the detailed vocal stylings of John Acosta (Barry) , Daryll Borges (Robin), Jeff Celentano (Maurice) as the brothers Gibb, backed by a live band, the Vegas Bee Gees tribute recreates the look and sound of the Bee Gees from the 60's to the late 70's, with their unique falsettos that made them legends.
Featuring performances by Olivia Newton John Tribute Band
Share This Story, Choose Your Platform!